The main objective of the Child Rights Week 2022 celebrations at Lalua-Champapur was to promote child development through sports. Sports is a means of personal development that can serve as a vehicle for the psychological, physical, cognitive, and social development of those who practice it. It reduces stress, improves the quality of sleep, prevents diseases, and has been helpful in the therapy of several chronic diseases. Additionally, it is also the source of growing interest in taking care of oneself and staying healthy.
Living in a community that is extremely vulnerable to natural disasters, children don't get that scope, so this program has been planned to enhance existing sports facilities by arranging three physical sports competitions for around 68 girls in Lalua-Champapur of Patuakhali district. Partner LRP organized this event with the support of ActionAid where local people especially the teachers supported tremendously to train these children. After 15 days of practice, they participated in this competition and showed their power and persistence performance.
Ha-du-du or Kabaddi which is our national sport that is mostly played by men despite having Bangladesh Women's Kabaddi team but locally this is rarely practiced by females. Handball is not familiar even though it is played by urban-centered clubs. On the other hand, Swimming is not just a sport, it's a basic surviving skill that helps children prevent drowning. Swimming is popular in rural communities but not for females. This is an exciting activity among all children regardless the sex if the child knows how to swim. Children in a coastal area, where uncounted water sources are flowing, should know the skills related to swimming. However, this is the first time, such competitions arranged for girls in this community which are outdoor sports. They might perform in races and skipping which are only limited inside the school boundary. Successful implementation of these events seemed to challenge through, but the support of guardians and community people encouraged girls' children that can be considered as a change process of behavior.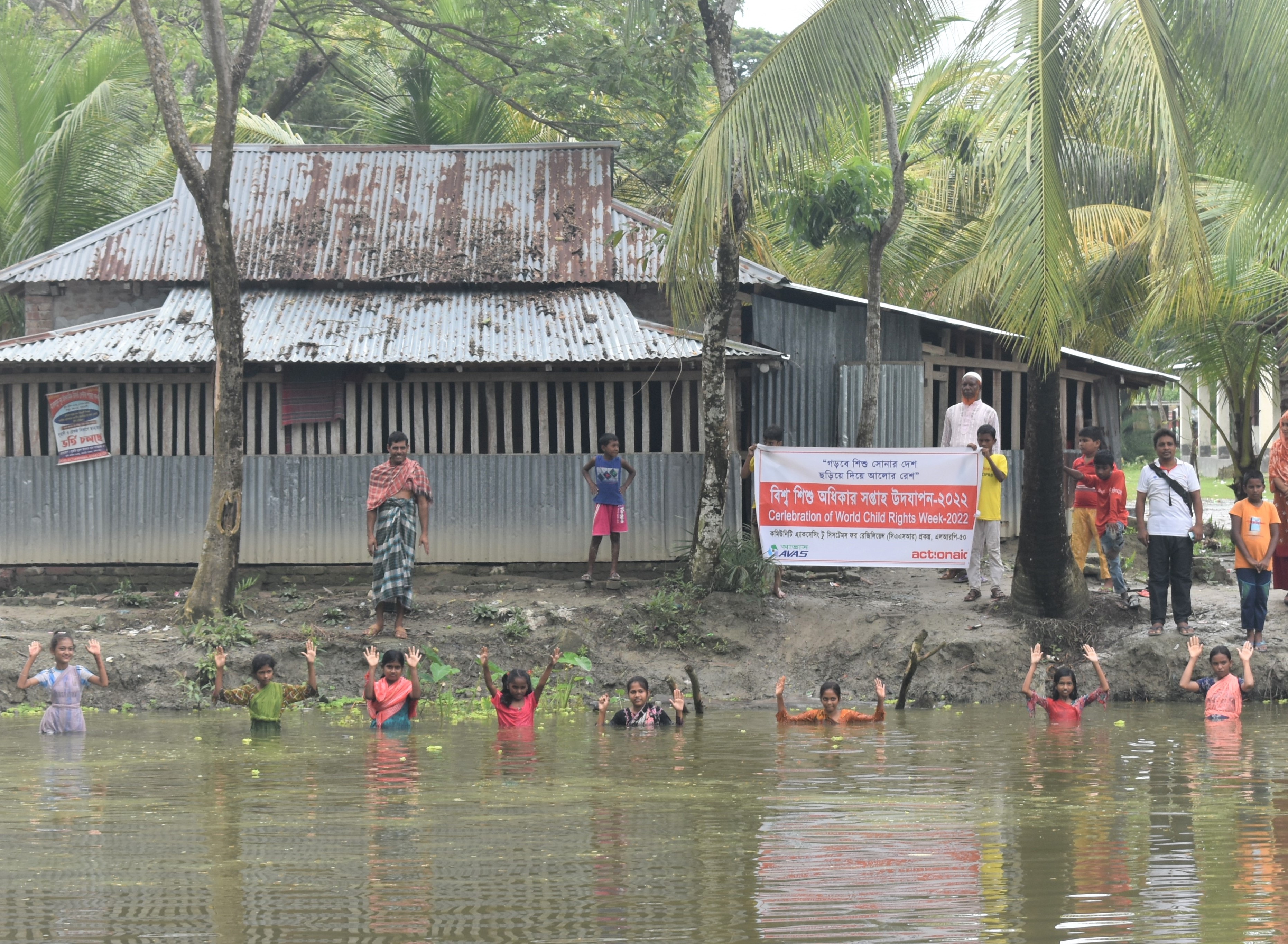 Aysha (13), the Player of the Match of Handball said, "This is the first time I played Handball. I practiced for 11 days and per day I gave 2 hours for this. We used to practice in a school field and teachers at that school allowed us to use that field and even gave us guidance on playing Handball. My team players and I did not know any rules of this sport, but we get inspiration from family, teachers, and ActionAid. I became the best player, and my father is more excited about this. I want more of this kind of opportunity to play."