This year, Children of Ghoraghat celebrated Child Rights Week through different activities. This time, they focused on street drama presentation as through this, the image of the society can be beautifully displayed and can leave a mark on people's minds easily that no medium can so. So, they decided to portray the image & problems of their area through a street drama.
Before the week starts, children developed a drama script to create awareness on the bad impacts of using mobile phone & the adverse effects of child marriage as these two have become crucial issues for their community. Children from Child Space, Child Forum & Youth Group performed so nicely that the children & other people of the community enjoyed the show a lot & became aware of such alarming issues. Around 850 community people watched the drama.
One of the performers, Keya (15-year-old), said, "It was a great experience to me as I never act before. The name of our drama was 'Rinar Artonad'. And I represented the character 'Rina'. It was fun. I became someone else while doing acting. At first, I became a little bit nervous. After that, became confident as I had to aware other children as well as the community people of the adverse effects of using mobile phone & Child marriage. I think, we could aware a bit as people started talking about these issues."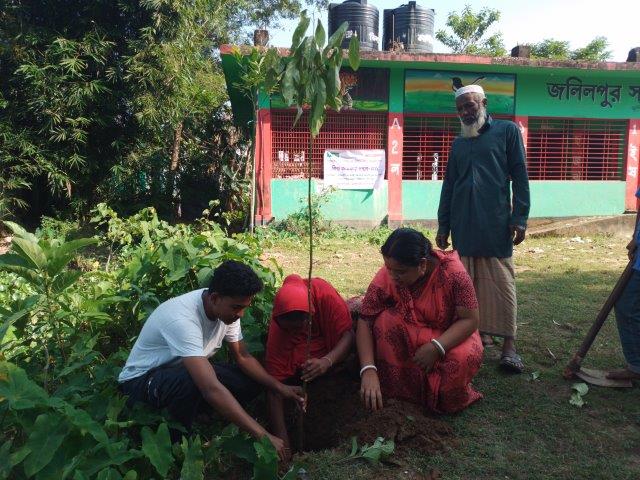 Falguni, the president of women Farmer's Group said, "I was amazed to see the acting of the children. They did really well. Along with that, the drama was very informative. Community people got awareness messages on some important issues like child marriage & using mobile phone. I hope, this will help to ensure children's safety in our community. Thanks to ActionAid for such a great arrangement."
Along with drama presentation, children participated in different activities like public speech competition, sports competition, drawing competition & quiz competition during Child Rights Week. Moreover, ActionAid distributed notebooks containing awareness messages on child marriage and drowning in water among 1317 children.